Hi, I'm Courtney and Welcome to The Frosted Kitchen!
I am a HUGE fan of bite-sized treats mainly because you can then eat more of them (am, I right?). In my opinion, cookies are the absolute best because you can make them in so many sizes and flavors and you can decorate them in so many ways! Here you will find cookie recipes for cookie bars, drop cookies, and tutorials for royal icing cookie decorating.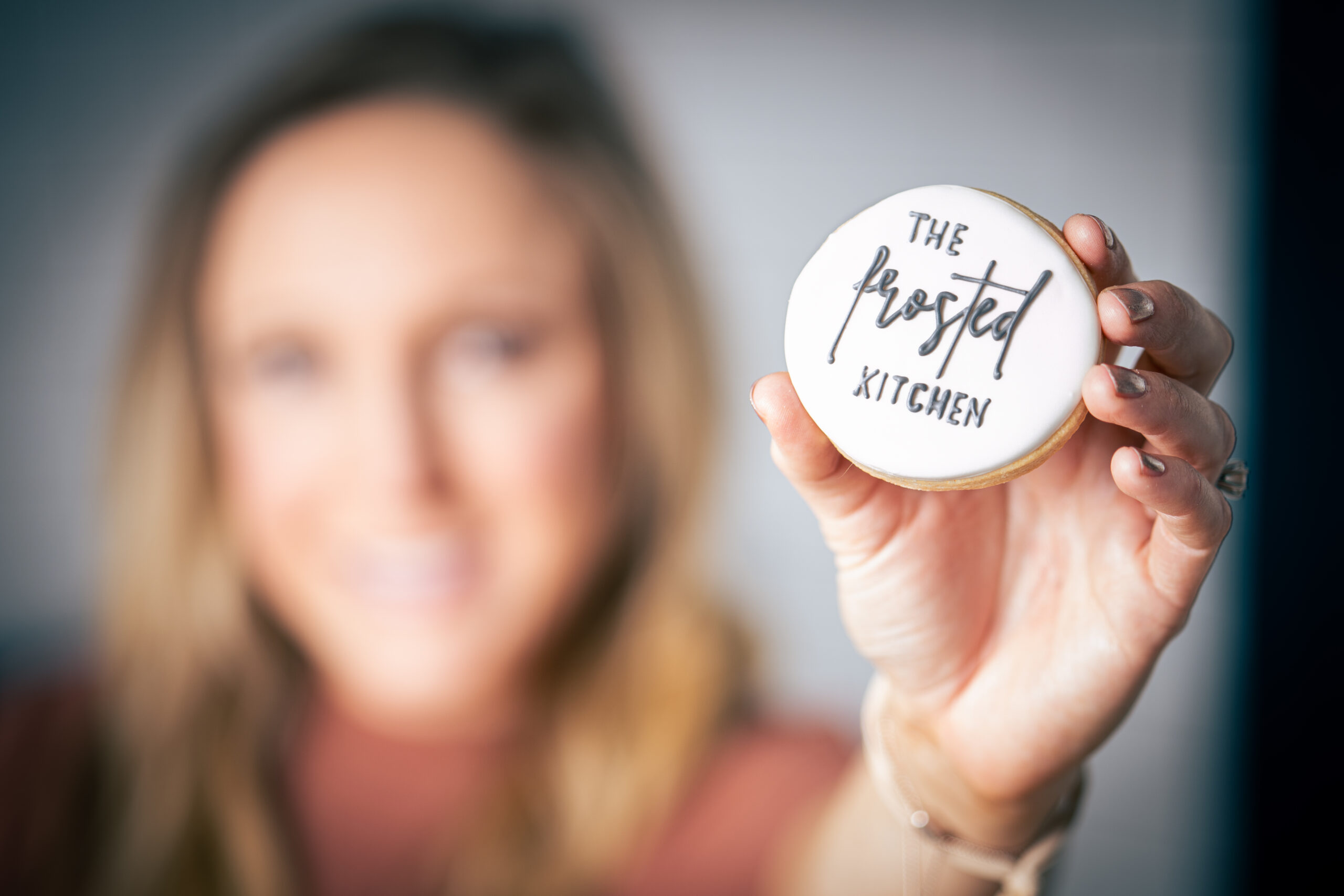 I'm a self-taught baker, cookier, wife, stepmom, and dog mom. By day I recruit marketing professionals, and by night, I bake! I started baking with my mom during Christmas, but I really fell in love when I learned about cookie decorating and royal icing. The fact I could turn baked goods into artwork was addicting. To me, baking is a form of expression. I bring sweets to almost every function I attend. It can be a way to express joy, sorrow, love, congratulations, and so much more.
I have been cookie decorating for the past 10 years and I have learned so much from cookie websites along with some good old trial and error. Throughout the years, every time I wanted to try a new royal icing or cookie technique, I found myself scouring the internet for tutorials – sometimes finding great instructions, and sometimes I was left to my own devices. With The Frosted Kitchen, I really want to create a space with lots of easy-to-understand tutorials and fun and creative decorating ideas. I hope you enjoy!