Are you considering taking your cookie decorating hobby into your own cookie business? If so, figuring out how much to charge for royal icing cookies is an important step. If you're anything like me, this is also one of the most dreaded steps because as a creative, I'm not a fan of numbers. Also, actually charging for your worth and market value can be tough (especially when you start out and you're selling to mostly friends and family). However, if you truly do want to make cookies a profitable business, finding the optimal price for your cookies is essential.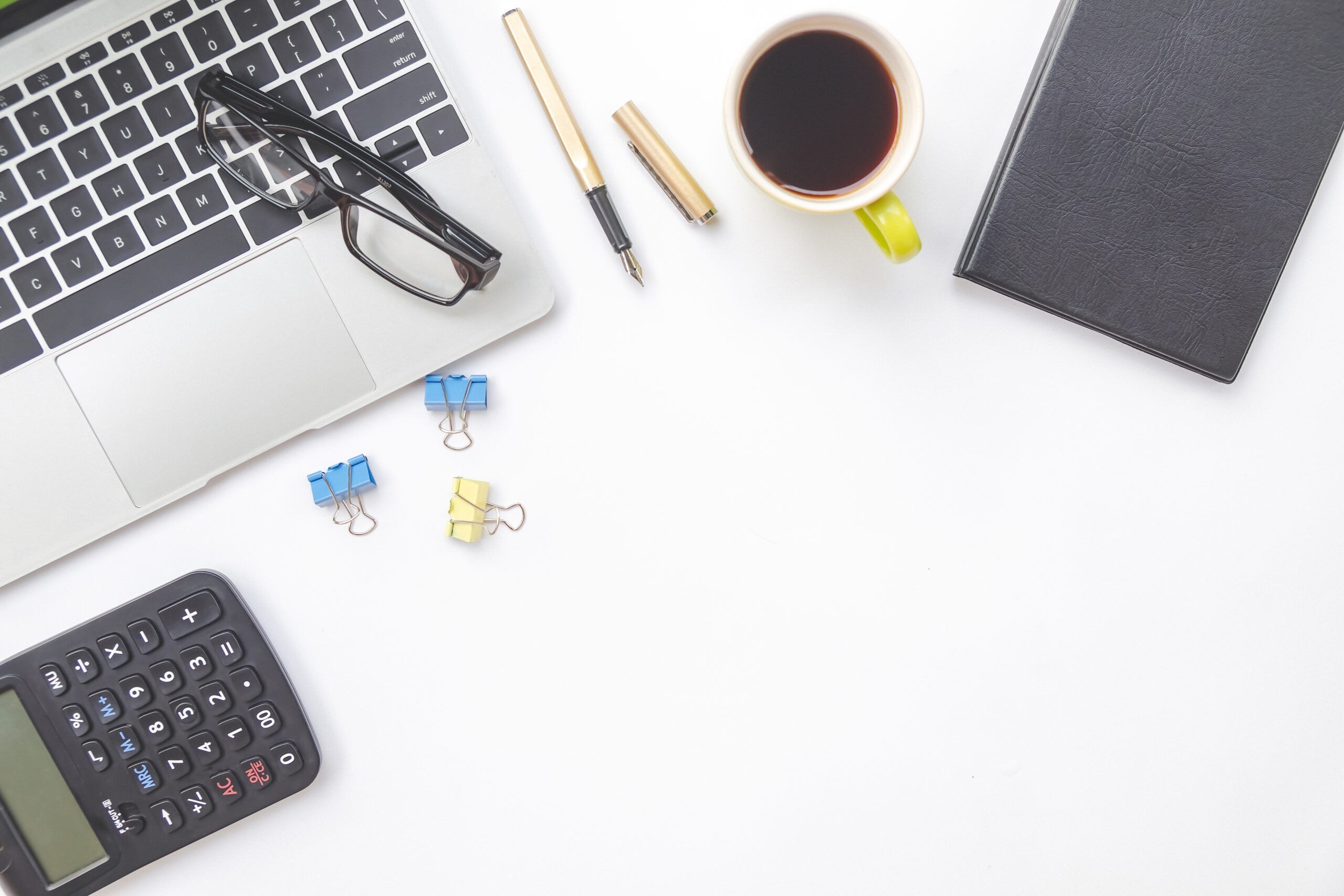 Royal icing cookies are particularly hard to price because they are often custom orders and have so many variables including the complexity of the cookie, size of cookies, number of colors used, and skill level you offer.
We'll go through all of the many fixed and variable costs, but when pricing I would recommend finding a base price. When potential clients reach out for pricing, you can give them a number that your cookies start at and inform them that prices vary depending on complexity. This way you will weed out those that cannot consider at least your base price before spending time going further in the order process.
Disclaimer: I am not an accounting professional. This is an overview of what factors I bring into my pricing. Please consult a professional for specific accounting or legal advice.
Jump to:
Variable Costs
Variable costs are expenses that fluctuate based on how many cookies you make and sell.
Cost of Ingredients: This would include the ingredients that go into your cookies and icing (ex. butter, sugar, meringue powder, etc.) Don't forget to account for food coloring, sprinkles, luster dusts, and other ingredients that may not be listed on your recipe card. I'm sure you already have recipes for cut-out cookies and royal icing, but if not I have many for you to look at!
Supplies: Include things such as piping bags, wax paper, parchment paper, etc. Anything you do not reuse over and over again.
Packaging: This covers everything from cellophane bags, cookie boxes, paper shred, stickers, ribbons, gift tags, etc.
Labor: Odds are if you are just starting out, you won't be paying anyone else. But you do need to consider how much you want to charge for your own time.
Utilities: This is quite hard to factor in for a home-based bakery business as I'm sure you use your gas and electricity for things other than just baking. However, depending on how many orders you are taking on per week or per month, if you see a spike in your utility bills, definitely incorporate that cost into your pricing.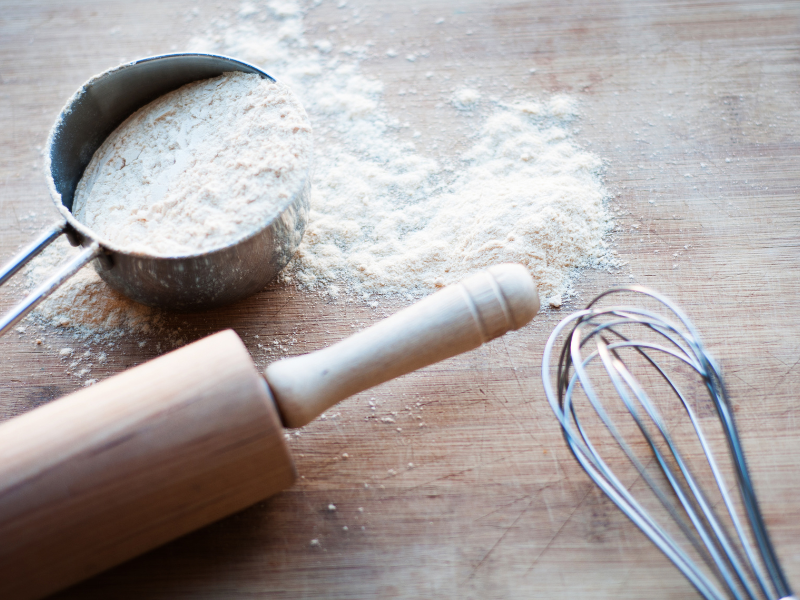 Fixed Costs
Fixed costs are expenses that remain the same no matter how many or how few cookies you produce and sell.
Insurance: This will depend on your business structure, state, etc. But make sure to include this in your pricing if it's something you have.
Rent: Depending on your state, you may need to rent a commercial kitchen to sell your cookies. If this is something you have to do, include that in your pricing.
Equipment: Think of how many things you use regularly to create your cookies such as your mixer, cookie sheets, cookie cutters, piping tips, scribe tool, projector, etc. These things are technically business expenses and should be a consideration in your pricing. However, if this is a new business venture and you are using your existing equipment, this may not need to be a huge factor - but something to keep in mind!
Marketing: If you pay for any ads, social media tools, business cards, or any other marketing vehicles, you may want to take this into consideration. When you are first starting out, I wouldn't go crazy with paying for marketing but something to think about as you grow. Word of mouth is going to be the best marketing tool at this point!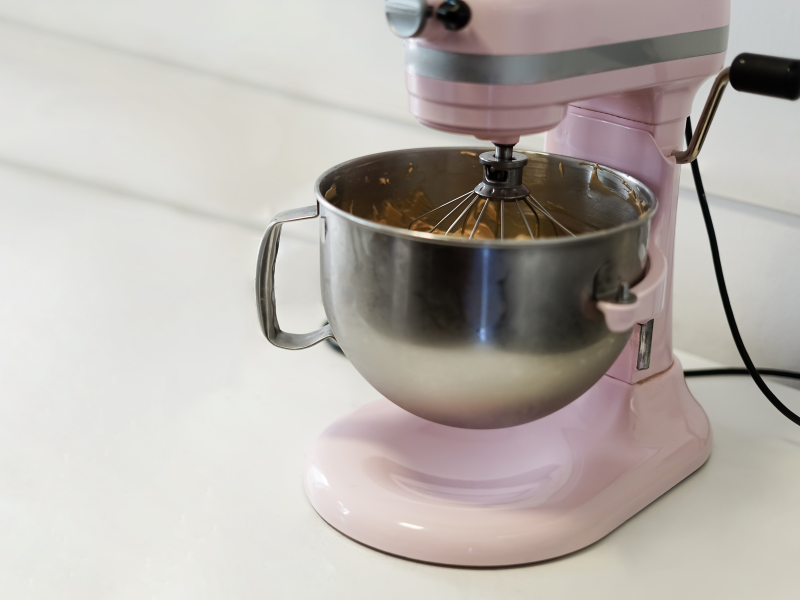 Determine Base Prices for Your Custom Cookies
Decide on your minimum order quantity. Many professional cookie decorators decide on a minimum of 2 dozen cookies. Each order takes a lot of individual planning and coordinating with the customer. Would it be worth it to design cookies, bake dough, make the icing, decorate, and package cookies for an order of 6? Probably not. If you are newer and you are trying to build your clientele, it may be worth taking smaller orders too. Think about this and determine what makes sense for you.
Determine the total cost of 1 dozen cookies based on those variable and fixed costs. Base this cost on relatively simple cookies without any complex designs, that do not take a lot of time.
Consider your own skill level. The better you get at cookie decorating, the more you can charge! The best thing you can do to increase your potential profit is to perfect this craft. If you aren't sure where you fall from a skill perspective, there are many cookie business groups on Facebook that allow you to post a picture of your work for pricing opinions. Make sure this is allowed in your specific group, but I've seen it in many of the groups I belong to.
Take a look at the market where you live (or will be selling if you are able to ship). Research what your local fellow decorators are charging and do your best to be in that general range. Remember skill level will determine prices, but odds are if you are priced significantly higher than competitors (without the skill differentiation to back it up), then you may struggle to get orders. However, you also don't want to be too far below the market rate either. This will hurt both you and your competitors as it will drive the market price down, and also lower your own profits.
Now you have your base price and minimum order quantity.
Pricing Custom Cookie Orders
You will need to get some details on your client's expectations and requests. This includes information such as quantity, event type, theme, color scheme, font preferences, etc. You can have them fill out a form to collect this data (google forms is a great free option) or schedule a phone consult.
To get an even clearer idea of your potential customer's expectations, you can also suggest that they send you some inspirational pictures from Instagram or Pinterest (just be sure not to copy other cookie decorator's designs, this will just be used to get an idea of what is in your customers mind and draw some inspiration).
Now, estimate how much time it will take to make the cookie dough, cut the shapes, bake them, make the icing, and implement the cookie design. Make sure to think about the time it takes to communicate with the customer and package the cookies too. I would not include "dead time" such as when the cookies are drying or if you have to refrigerate your dough as other things can be done during this time frame.
Once you understand the complexity of design and the amount of time it will take to create, add in your costs, and you can now put together an accurate price.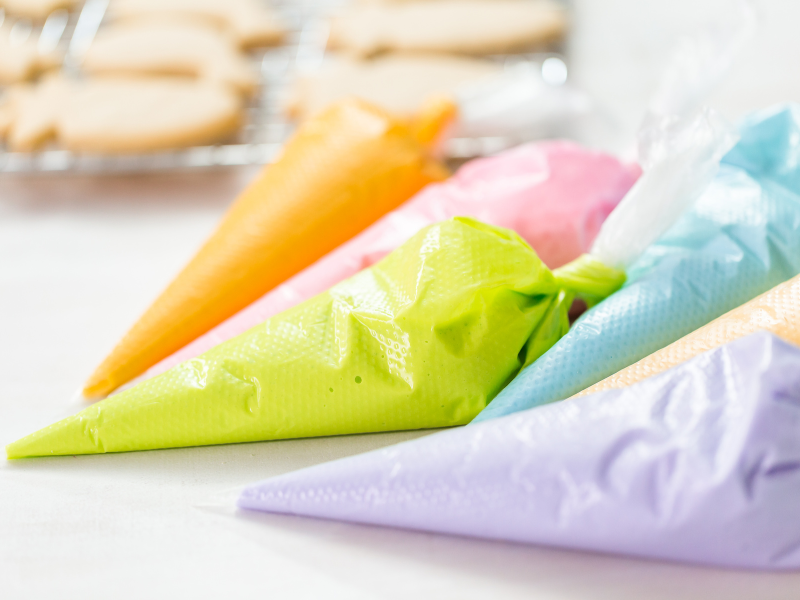 Basic Equations to Help Determine Your Cookie Pricing:
As a small home-based bakery, if you aren't hiring any additional employees, your labor cost is where you are going to see your profits. If you haven't yet determined what you want to charge for your labor, you can play around with the numbers a little bit here.
For example, if you want to charge $50/ dozen and the total cost of materials and ingredients is $10, and the cookies take 4 hours in total to create, you're labor cost will be $10/hour. 
$50 (Revenue/Price) - $10 (Cost) = $40 (Profit)
$40 (Profit) / 4 hours (Labor) = $10/hour for your time.
If you want to charge more in labor costs, plug in what you want your hourly rate to be instead of $10 and work backward. 
What you end up charging will be your Revenue. To calculate your profit, subtract your costs.
Price/Revenue - Cost = Profit
Your profit is not necessarily what you will take home. Depending on how you set up your business, you may need to save some of that profit for taxes. Also, you may opt to re-invest some of your profits back into the business for marketing, equipment, etc.
​If you don't want to do the math each time you are quoting an order, you can calculate pricing ahead of time for simple, medium, and complex designs and have a tier system for pricing. Tiers are usually determined by the complexity of designs, how many designs, and how many royal icing colors are used.
Example: Tier 1 could be your cheapest offering with simple designs, 2-3 icing colors, and 2-3 different designs. Increase prices and offerings in each tier.
Pro Tip: A good upsell idea to increase your profit margin would be to add an option to tie a coordinating ribbon around each individual cookie. When cookies are used for favors at showers, weddings, or corporate events, this is a great option! 
Non-Custom Cookies
A great way to increase your profits is to offer cookie sets for holidays such as Valentine's Day, Easter, or Christmas Cookies. Design the cookies several months before the holiday, make a sample batch and photograph them, price them based on the steps above, and market them to your customers. With this method, you can batch your dough, icing colors, and designs in much larger quantities saving you time and helping to boost your margins!
One more idea is to offer decorating kits. These can be very popular around those same holidays where sweets are a central part of the celebrations. You can offer undecorated cookies, bags of icing, and an assortment of sprinkles, make sure to add basic instructions, and your customers can decorate their own cookies. Parents love to buy these for their kids especially. It saves them the time of actually having to bake the cookies and mix a ton of icing colors.
Pro Tip: Ask your customers to send you pictures of them with their creations and you could use them as testimonials on your social media (with their permission of course.)
​While I know you probably started this article hoping for a simple price to offer your customers, I hope this helped you to think about all of the factors that can be included in your pricing. As time progresses and cost of ingredients changes and your skill level increases, you'll have the knowledge to price your cookies accordingly. Best of luck with your cookie business! 
If you are new to cookie decorating, check out my Ulitmate Guide to Royal Icing Cookie Decorating!
More Cookie Tutorials and Recipes